The Chronicles of Zippy
My folks were trying to take a picture of me.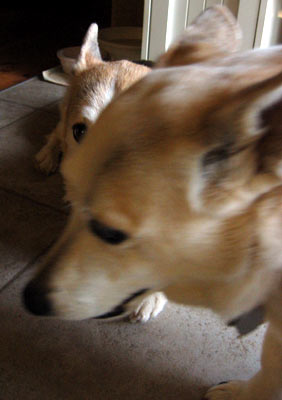 But mostly, they got Daisy, being a scene-stealer.
Oh, I have been so remiss! If I were any good at lying, I would just say that I have been very busy wrapping up my Christmas card list, but I can't get away with that, now can I? Because if I had been busy with a Christmas card, you would have seen it by now!
Copyright ©1997-2023 Zippyweb: Fun stuff for Corgi fans. All rights reserved. Zippyweb is our trademark and service mark.