Cool Zippy stuff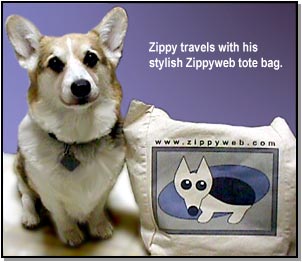 Add some zip to your day with cool Corgi stuff! Zippy's unique Corgi gift items include mugs, T-shirts and sweatshirts, clocks, buttons and more!
Purchase with confidence—all items are covered by Cafepress' 30-day 100% money-back guarantee.
Here's a few examples, but there's much more! Check out everything at the Zippyweb online store and there's even more items here!
More colors available
Check product page for pricing.
Copyright ©1997-2023 Zippyweb: Fun stuff for Corgi fans. All rights reserved. Zippyweb is our trademark and service mark.