The Chronicles of Zippy
Hey! Those are real Zippy cousins in this article about designing your home around your pets. There is a picture near the bottom.
Here is a nice article and gallery from Smithsonian Magazine that makes me realize that there are other photogenic dogs besides Corgis.
(Hard as that is to believe.)
We had a nice snowstorm overnight.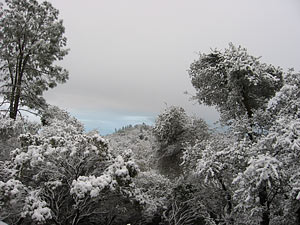 Daisy was brave enough to venture out and freeze her feet.
It is my birthday! Cake for all!
And the award for special effects in the category of green boots goes to... Wally!
Copyright ©1997-2023 Zippyweb: Fun stuff for Corgi fans. All rights reserved. Zippyweb is our trademark and service mark.