Zippy, AKA by the AKC as Caleb's First Event, is a Pembroke Welsh Corgi.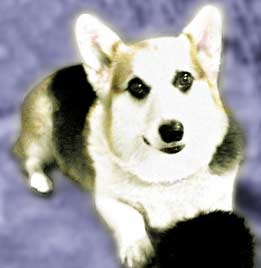 Zippy is also a longtime citizen of the internet, and here at Zippyweb, you can learn about Corgis and grab some desktop wallpaper.
He's been blogging for a long time. There's lots to explore in his journal.
If you'd like to play some games, check out the jigsaw puzzles or test your memory.
There's also a coloring book, and Zippy just might be the only Corgi in the world that plays the drums and makes pie.
You can even put some clothes on a Zippy paper doll.
Speaking of dressing up, Zippy has won prizes for his Halloween costume.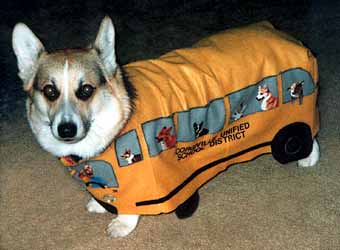 You can see how happy he is.
See more pictures of Zippy in his scrapbook (including adorable puppy pictures!), and you can also spend an entire day with Zippy. He stars in his own little mini-movies and a cartoon too!
There's lots to see and do here. Have a look around, and check out messages from hundreds of people from around the world who have written to Zippy.
Copyright ©1997-2021 Zippyweb: Fun stuff for Corgi fans. All rights reserved. Zippyweb is our trademark and service mark.